Dit is een zgn. one layer card geworden. Ik wil hem plaatsen bij Crazy for Cas, maar zag ook een uitdaging bij CAS on Sunday, waar ik deze kaart kan plaatsen. Wil ik maar eens proberen.
Verder kwam ik al lezend op blogs de uitdaging van stampinback tegen, waar het gebruik van stencils wordt gevraagd.
Ik heb een cirkel uitgestanst op acetaat en dit op een witte ondergrond gelegd. Op die manier creëerde ik een cirkelvormig stencil. Zo kon ik met distress inkt de ondergrond inkleuren met de inkten shabby shutters and weathered wood.
De klaprozen ( PTI ) zijn gestempeld met SU inkt, certain cellery and real red.
Voor de vogeltjes ( little birds ) heb ik een ook stencil gebruikt en met black soot de afbeelding gekleurd.
http:crazyforcas.blogspot.nl
Laat je inspireren door deze afbeelding: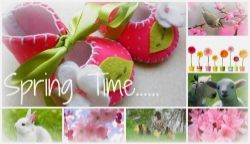 Ik like to enter this card on your blog. It`s not all English, I wrote some English for the inkpads I used.
Challenge #29 One Layer Wonder
http://cleanandsimpleonsunday.blogspot.nl
http://stampinbackchallenge.blogspot.nl