En toen zat ik ineens boven de vijftig volgers! Marja en Linda, van harte welkom. Ik hoop, dat je inspiratie of plezier vindt op mijn blog.
Deze voorbeeld kaart van de liftchallenge vind ik erg mooi.
Mijn kaart wilde ik beslist met Nederlandstalige teksten doen. Ik kwam tot de ontdekking, dat de ik niet zo ruim in beterschaps teksten zit.
Dus ja, doen moet je in de herhaling. Volgens mij zijn er ook niet zoveel Nederlands talige teksten met beterschap of gecondoleerd ofzo.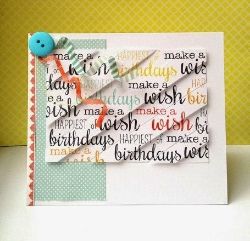 Bedankt voor het kijken en groetjes, Maaike